ASTM D2303 – Inclined-Plane Tracking and Erosion Tester
Overview
The LEC-2303 test system provides a safe, simplified test system for the performance of ASTM D2303 – Inclined-Plane Tracking and Erosion (also in compliance with the IEC 60587 test standard). This test system is capable of performing one or more tests at a time and removes the need for constant sample monitoring with automated trip detection.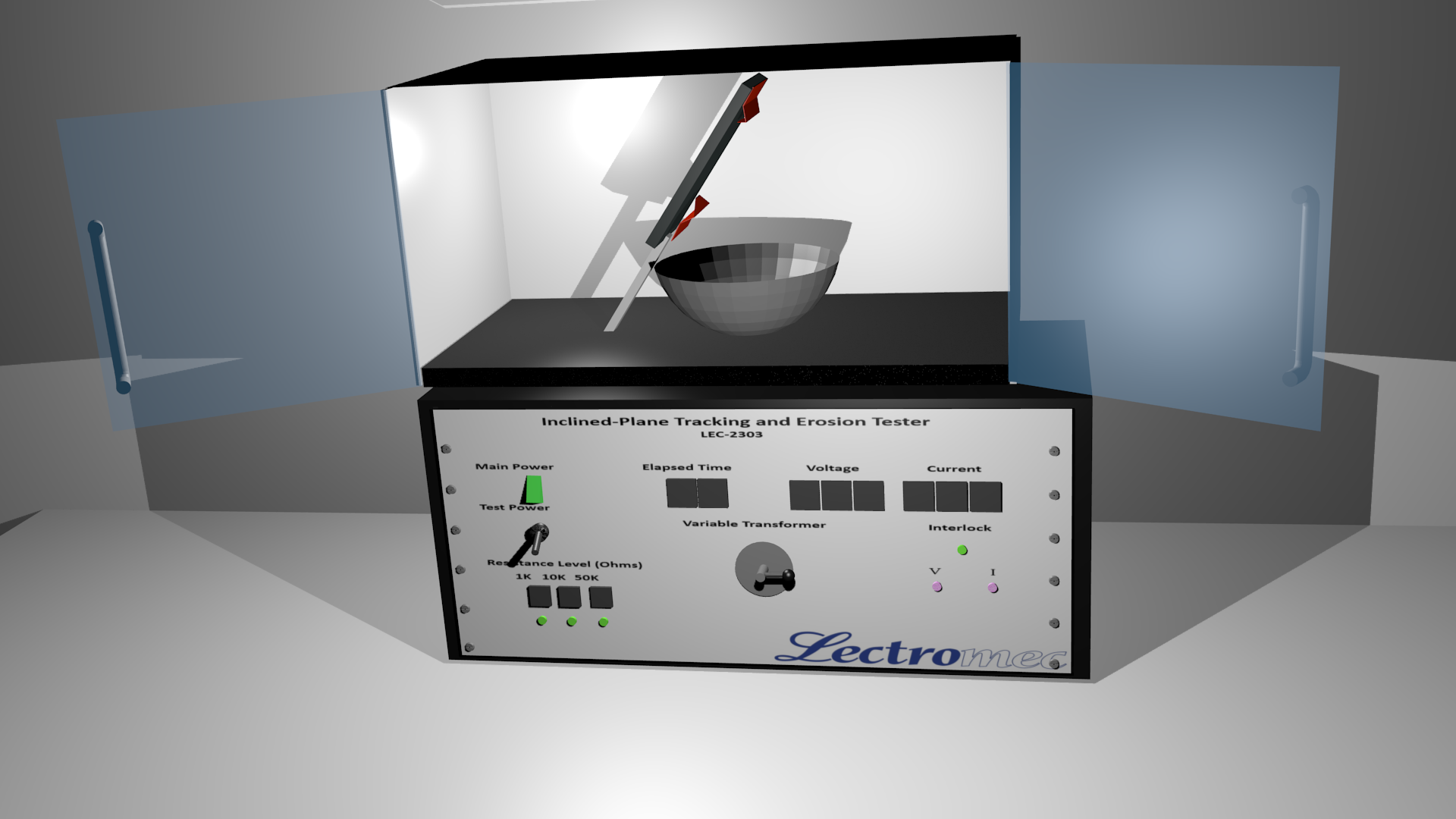 The LEC-2303 covers the relative tracking evaluation and erosion resistance of insulating solids using the liquid-contaminant.
Designed to minimize operation and maintenance costs, the LEC-2303 test equipment is a perfect fit for insulating material assessment labs.
The system comes with the following:
(LEC-2303) Test enclosure for the performance of a single test (including 5 sample jigs)
(LEC-2303-M1) Test enclosure for performance of five simultaneous tests (including 5 additional jigs for sample preparation)
UV filtered arc test stand safety enclosure
Interlock to prevent unit operation with open enclosure
Particulate air filter for test stand enclosure
Test control station
Digital voltage and current displays
BNC connections for voltage and current
Wiring diagrams
Operation and maintenance manual
Pricing
Lectromec offers two test units for performance of the ASTM D2303/IEC 60587 testing. Each of these can be updated/modified to meet your particular needs:
The single-stage system (LEC-2303) starts at $35,000.
The five-stage system (LEC-2303-M1) starts at $58,000.
To find out more about these units or to request a formal quote, contact Lectromec.