Find out about our testing services
Certification Solutions for Aerospace Wire Systems and Components
Whether it is a wire, cable, harness, system, or new/old aircraft, if it is in aerospace, it needs to be certified. But without the knowledge and data, certification cannot happen.
Helping our clients advance and achieve their wire system and component goals is what Lectromec has been doing for 34 years. We have the tools, knowledge, and credentials necessary to certify your components and systems through the entire lifecycle.
Start moving your project forward by contacting Lectromec. We have been in the industry this long because our clients succeed. Let us help you do the same.
Aerospace
Lectromec has been a leader in wires and wire interconnect systems since 1984 and has provided expertise to the aerospace industry, both military and commercial.
Lectromec helps organizations worldwide improve the safety and readiness of their air fleets and reduce the costs associated with aircraft maintenance.
Through standard and custom service offerings, your organization can:
Meet Electrical Wire Interconnect Systems (EWIS) certification requirements faster and easier
Reduce wire-related risks by identifying existing risks and project future risks
Reduce costs and improve maintenance programs through the implementation of comprehensive, effective, and efficient wire degradation assessment processes
Meet requirements for EWIS Service Life Extension Programs (SLEP)
Find Out More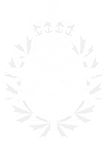 Industrial
Lectromec's expertise in wiring extends beyond aerospace.
Using innovative technologies that are tailored to the customer's needs, Lectromec can help your organization:
Reduce costs by identifying wire system related issues through data driven analysis
Ensure conformance with industry and safety requirements
Deliver longevity projections useful for scheduling proactive maintenance actions
Lectromec has provided technical guidance and supporting analysis to customers needing wire system expertise for over 25 years. Our laboratory is capable of simulating a wide range of physical, electrical, and environmental factors that represent the harshest in-service conditions.
Find Out More